Laboratory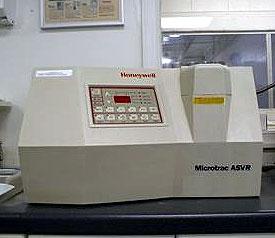 Our laboratory facilities ensure that we consistently meet all of our customer's particle size specifications. Our technicians are trained in FDA and GMP regulations and procedures. In-process sampling and testing assures that we are meeting spec during our production runs, ensuring that all material is sized properly throughout the campaign.
We use state of the art particle sizing methods, including the use of Microtrac laser diffraction particle sizing equipment.
All of our lab equipment is routinely calibrated and certified by trained outside technicians. We also are able to perform any product specific testing as required by individual customers. All lab trial runs can be calibrated to larger production runs (feed rates, air pressures, etc.) to achieve particle size specs.
We also have a fully functional air milling module attached to our lab. It has all of the capabilities of our larger production stations, but utilizes smaller versions of our equipment. This gives us the ability to run grindability trials on new material or even small scale production campaigns. All material run through our lab mills is fully recovered and returned to the client.
Moisture testing also available.